DINING
Migiwatei Ochi Kochi

Three ingredients we pride ourselves in

Using only 100% organic fertilizer, our Milky Queen brand rice has a 5-star rating. There is also raw miso that has been made using natural methods since the days of old. We are also proud to serve rich-flavored eggs and many other hand-selected ingredients.
Natural Symbiotic Rice
Milky Queen

Live yeast
Raw miso

Grown in the vast nature
Eggs from cage-free chickens
Dinner
Chefs at our hotel provide cuisine that incorporates a plenty of seafood according to the season.
At our hotel you will have a chance to taste delights of the sea you can only experience here.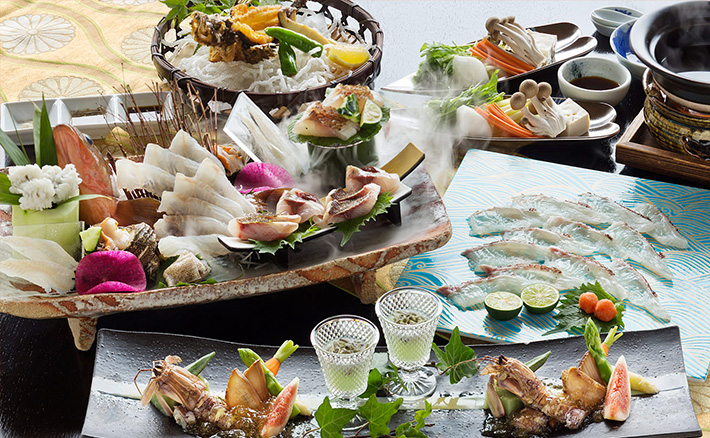 Standard full course meal
Standard full course meal for enjoying Tomonoura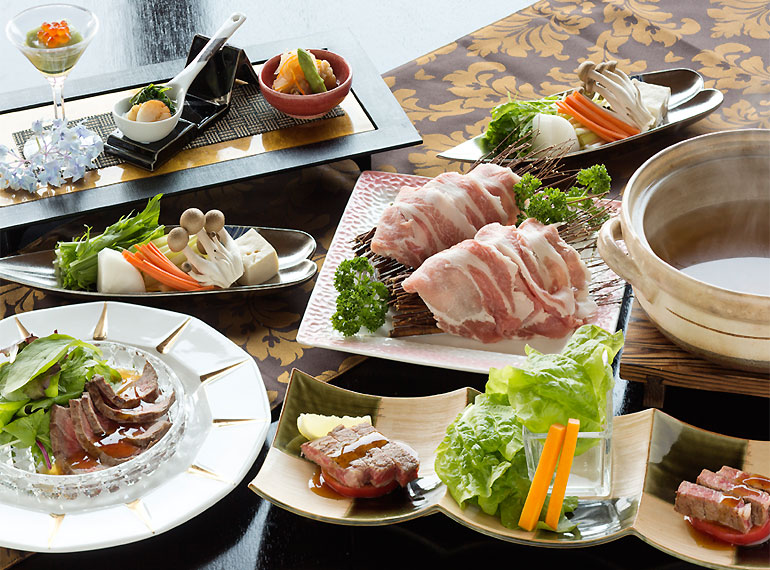 Meat kaiseki
Standard kaiseki for enjoying seasonal ingredients from the Seto Inland Sea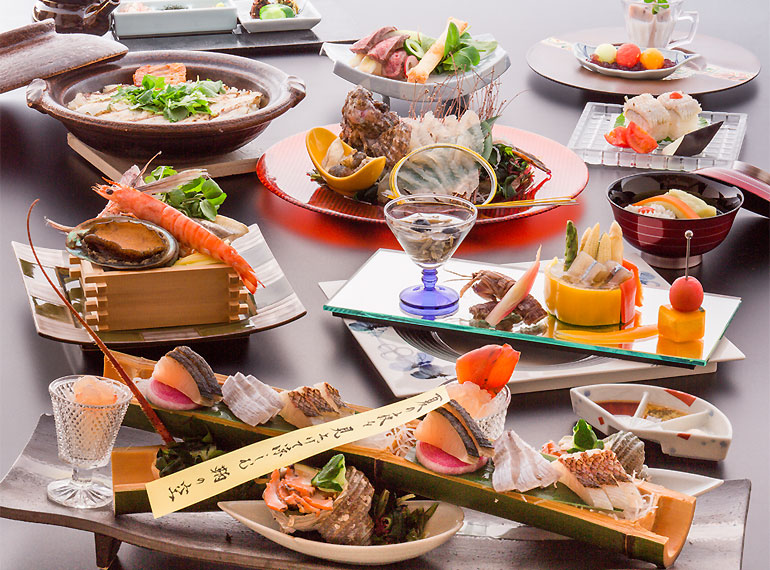 Special Select Banquet Menu from the Head Chef
The best kind of hospitality and service just for you.
一品料理
Dish recommended by our master chef.
Thinly sliced sashimi of the elusive red spotted grouper.

Wild black abalone caught in the Seto Inland Sea (Sashimi/Steak)

Stewed natural black rockfish

Our popular fried devil stinger
…and more !
Open/Notes
Open Lunch: 11:30-14:30 / Dinner 18:00-21:00
*Please be aware that we may not be able to obtain the ingredients for certain dishes due to the weather or supply issues.
Breakfast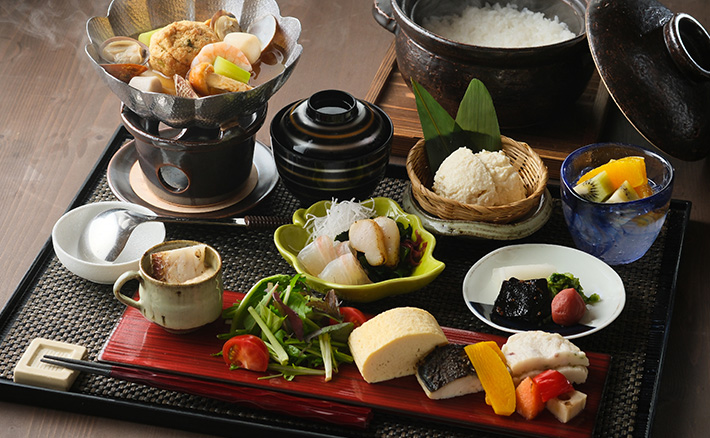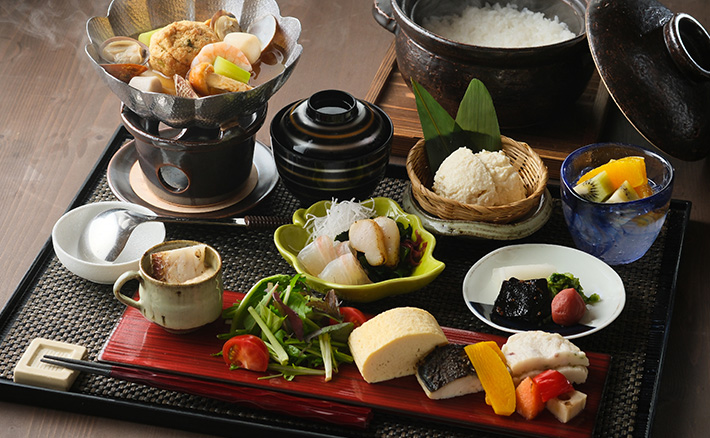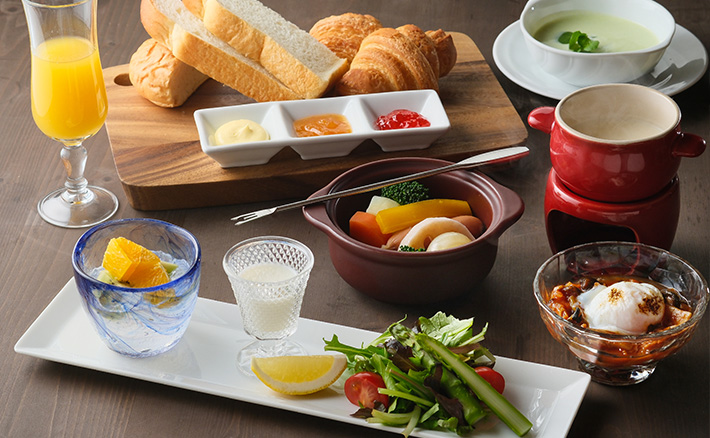 Your choice of Japanese or Western styles are available for breakfast.
We use fresh eggs, rice, and specially selected ingredients for a luxurious breakfast.
Open 7:30-10:00
Our Restaurant
The stylish interior of the restaurant is designed so that you can enjoy the ocean view from every seat.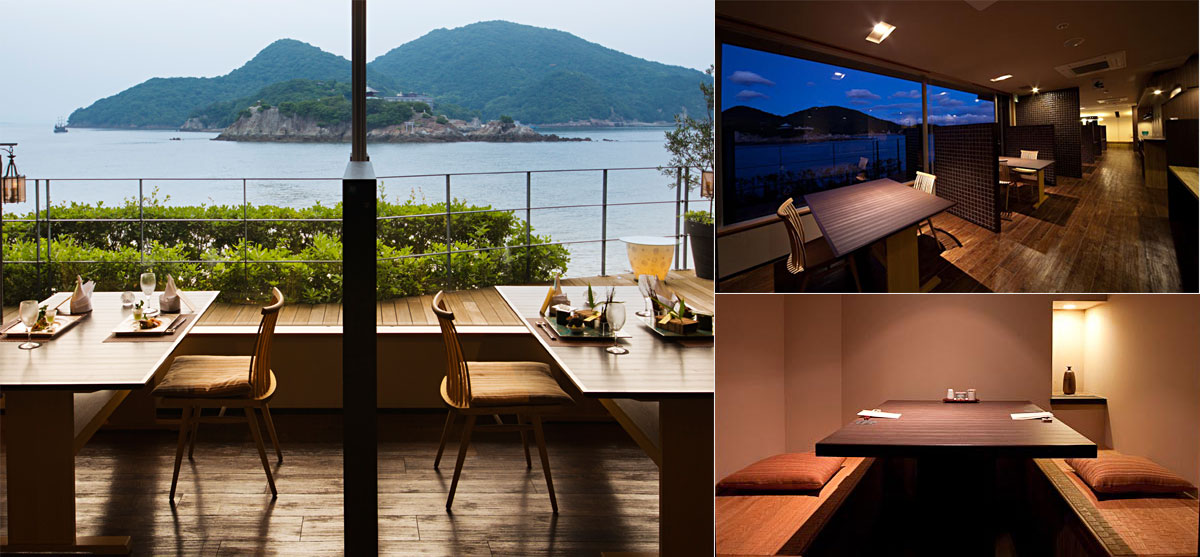 RESTAURANT

DINING SOU